ULBRICH STAINLESS STEELS & SPECIAL METALS produce cold rolled sheet products in austenite type, ferrite type, martensite type stainless, nickel , cobalt, titanium alloys, etc.Ulbrich has been in business for a long history, starting with the special rolling technology that was created and developed since the 1980's , and is currently still meeting the specific demands and requirements for their customers.

Product details :
・Capabilities to produce sheet - foil sizes
・Accurate thickness, camber, and flat degree clearance
・Accurate slit finish, various edge processing
・Various and large selection of alloys
・Capable of handling small quantity orders to mass production orders


What is the most advanced dry stripping technology in the world is,
ADM's EnviroStrip®, EnviroStrip® XL and eStrip® GPX
Only one coating removal technology has been developed in the U.S. which is ADM' s EnviroStrip and eStrip! Our most advanced technology products offer more efficient and worker-safety, faster and more environmentally friendly than any other removers such as chemical peelings and sand media.


"MSA GALLET" is a French manufacturer of aircraft helmets, related to communication, functionality, and design.
Their products are used mainly in Europe and around the world.
In Japan, their products are currently used in the Ministry of Defense, the Coast Guard, Firefighting Disaster Prevention Flying Corps, and Police Flying Corps.


Fine Tubes Ltd. is a manufacturer of high quality precision tubes.
They have the capability to manufacture both seamless and welded tubes, in a wide range of stainless steel, nickel, titanium and zirconium alloys.
Our customers rely on their high specification tubes with high quality standards and excellent service around the globe.


VACUUMSCHMELZE GmbH & Co. KG is a leading global manufacturer of advanced magnetic materials and related products.
In 1914, the first vacuum melting furnace laid the foundation for today's This initial operation was located in Hanau, Germany and later grew into a company that operates on a worldwide basis with 4.100 employees in more than 50 countries. Today, the use of VACUUMSCHMELZE products is so extensive that we all use them every day - without knowing it."CALORIVAC" is a new material with excellent magnetocaloric properties has a unique effect around their phase transition temperature.


ALUnna is a one of the leading companies in the Aluminium Tube Industories.
Our quality is a state-of -art. We are approved from many companies in the Aerospace field, such as Boeing.
We produce each size with just 25kg minimum.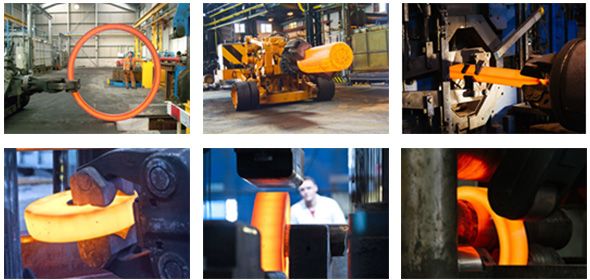 Fusoh trade UK manufactured press and hammer forged, seamless rolled, GFM rotary forged, heat treated, tested, inspected and machined nickel and cobalt alloys, titanium alloys, stainless steel and carbon steel producing near net shape raw materials used for components for engines and structures. Seamless rolled rings and forged discs are used for engine casings and compressors, fan and turbine discs. Forged blocks and shafts are used for fan blades and discs, wing slats and tracks, stabilisers, pylons, rotor hubs and landing gear parts. The forge is qualified to supply to Rolls Royce, GE Aviation, FHI (Subaru), KHI, MHI, IHI, Pratt & Whitney and Safran Group. The forge is quality approved with AS9100C, ISO 14001, OHSAS 18001 and NADCAP (heat treatment) accreditation and also has a UKAS accredited metallurgical test laboratory.


Carrying bag for the horizontal transport of injured persons.
The Rotation Brake System (RBS) that to avoid or stop rotational movement of a rescue bag in downwash is attached to it.
You still can use your own spineboard or vacuum mattress for this carrying bag.
We work closely with a variety of mountain rescue, ski patrol and air rescue organizations and have earned a leading name for alpine rescue equipment.


At BISON, we believe in the power of technology and innovation to transform the way containers are weighed and lifted in the day-to-day operations of freight forwarders through to military logistics. Making it easier than ever before, BISON solutions will streamline your daily operations to save you time and money.


We handle not only aircraft products, but also various products related in various fields in industries such as medical , industrial equipment, and railroad.

・Motor core materials such as cobalt, and nickel alloy
・Engine tubing material such as Titanium, Stainless alloy
・Aircraft structural materials such as aluminum alloy
・Medical Titanium alloy
・Titanium, Nickel alloy for aircraft fasteners
・Forging part for aircraft engines and landing Gear
・Fasteners for aircraft seats
・Stretcher for helicopter doctors, paramedics (deployment)
・Flight suit for helicopter pilots
・Aircraft Cable Assemblies